NEEN NOW | AUGUST, 2018
Neensters are young.. A year after, they aren't that NEEN no more.
<! ------------------------------------------------------------ BEFORE NEEN: RELATIONAL AESTETICS ------------------------------------------------------------ >
BEFORE NEEN: RELATIONAL AESTHETICS & "BEIGE"
"An entrepreneur/politician/director", writes Nicolas Bourriaud: "Today's artist appears as an operator of signs, modeling production structures so as to provide significant doubles."
"When Nicolas Bourriaud invited me to participate to TRAFFIC, (CAPC, Musée d'art contemporain de Bordeaux, 1996), the exhibition that launched his RELATIONAL AESTHETICS, I was fully immersed -like all of us- into Contemporary Art. Still, I was hoping for something different, something that will come upon us out of the blu and will change the game! Why? Because "Art" was an easy game... All of us-the artists pictured on this photo, had an easy and smooth career already: from the art-school to the Museum. We were all very young, still so terribly "well-positioned", that I could see our future clearly already: it felt just a revival of the recent past.. From Neo-Geo to Arte-Povera and from Conceptual Art to Nouveau Réalisme, society seamed flooded by the strong river of Academic Contemporary Art and I was just a drop in it!
Relational Art with OLD aesthetics?
"I was happy to be included in such a great group, still, I was dreaming to become part of something else instead, something I couldn't figure out at all and this is why I was dreaming of a name.. A term, a word, some sequence of letters.. In such mood I was when we met with Nicolas at Bordeaux, to discuss the exhibition. He had already the first copy of the catalogue and showing it to me, he start telling me about Relational Aesthetics. This WAS a new Art Term, for sure it was, Nicolas theory around it was sounding perfectly alright, what he was describing it was exactly what we were all doing. There wasn't any space left thought for what WE WERE NOT DOING, for what COULD BE DONE if suddenly, everything around us start changing and reality will never come back to be the same place no-more.. Why I would bother thinking about such futuristic scenarios? It was just because I had just purchased a laptop, an APPLE computer branded as PowerBook. Not only.. I had a digital camera now.. A QuickTake Apple camera that could look around and turn everything into pixels! Evenmore, I was also hooked already in two strange parallel realities: the World Wide Web -lunched just two years earlier- and DOOM, the first strongly immersive computer videogame. I remember saying to Nicolas that I was sure, we would be soon start doing some kind of strange art. We would be definitely start doing it through Relational Aesthetics but wasn't he interested to also think of a name that we could use to call the most strange-and poetic-of the strange art we would be soon doing?
BEIGE BY PURPLE INSTITUTE
Looking back at the arts and lifestyle of the last ten years, I can see four distinct trends: 1. "Relational Aesthetics" coined by Nicolas Bourriaud. 2. "Beige" created by Olivier Zahm and Elein Fleiss, (Purple Institute, Paris). 3. "Telic" coined by Miltos Manetas and Lexicon Branding 4. "Neen" coined by Miltos Manetas and Lexicon Branding
These 4 art trends, form a square with each trend on each corner. Most of the art and style that started in the late 90's, can be found in that square. Takashi Murakami for example, is a combination of Relational Aesthetics and Otaku-Neen. Some of the artists he promotes are a new flavor of Manga-Beige. Matthew Barney is a Telic-Futurista, while his ex-wifeBjork is Beige-meets-Neen-meets-television. Martin Margiela is Telic but sometimes he is also Beige-for-the Pope and Bernhard Wilhelm is Neen-Naive. Nike is Telic-goes-to-the Analyst, while Adidas is classy Telic. Doug Aitken is Telic-Relational-Spectacular, while Mariko Mori dreamy Telic. The magazine Dazed and Confused is a "Relational Pizza", the Italian Vogue a Telic Fashion Miracle while Butt- the gay magazine- is gay in such a Beige way that it is actually Neen!
Miltos Manetas, "The Square (4 Art trends)", 2005, Read full text
»no space left for what we were NOT DOING«
»for what COULD BE DONE«
»if suddenly everything around us would start changing«
<! ------------------------------------------------------------ 2000, year of THE BIRTH OF NEEN. ------------------------------------------------------------ >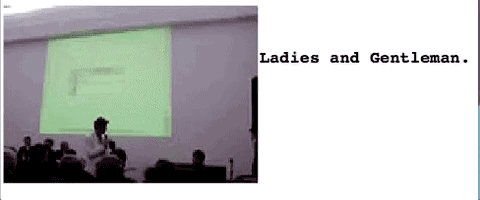 "Art movements are almost always named by critics or historians after the fact. But on a recent evening at the Gagosian Gallery on West 24th Street, Miltos Manetas, who creates computer paintings, staged ''Project: ?Word,'' a happening in the form of a news conference to introduce a term for today's contemporary art and style. ''Neen'' describes visual culture inspired by or based on computer technology, including fine art, Web design and video games, as well as by any number of things sleek, portable and plastic. ''No one knows exactly what it refers to,'' said Steven Pinker, a professor of psychology at the Massachusetts Institute of Technology..." The New York Times
NEW YORK -- New media art has a brand new name: Neen. Artist Miltos Manetas was frustrated by the lack of appropriate terms his community had developed to describe his work, so he started the Name for Art project earlier this year. Manetas said critics and art historians, not artists, have generally named art movements, citing the Renaissance, and the Baroque and Impressionist movements as examples. "Artists usually do nothing but observe and represent. Sometimes, though, when reality is not inspiring enough, you need to push it." Manetas said he asked corporate branding firm Lexicon to get involved because the artist community failed to come up with a successful name. Manetas approached Lexicon, hoping that the group responsible for inventing such monikers as Pentium, PowerBook, Compaq, and AirTouch could deliver a term more insightful and creative than "contemporary" or "Net" art. "Names are rock and roll: They bring friends to the party," Manetas said via e-mail. The name, which intentionally rhymes with "screen," was revealed at a New York city press conference Wednesday. Other finalists included. "Telic" and "Esc." "'Neen' transcends art. It's more a state of mind than a form or school of art," said Lexicon CEO David Placek. "The screen is becoming ubiquitous, we can make art for it and we can play games on it. It's this transcendent thing that entertains us," Placek said. He hopes that artists will quickly adopt the Neen moniker, appropriating the term in their own way. "I've often wished for a better name for my work," said Internet artist Erik Loyer. "There are so many vocabulary problems in the medium that it becomes tough to discuss anything in common terms." But Loyer thinks creating an artificial name is not the best course of action. "My gut reaction is that a corporate entity should not be responsible for the name. Frankly, I would be surprised if it took hold," said Loyer. New media artist Jon Winet agreed. "There is something somewhat grotesque about this, as it seems like an inversion of how cultural movements should evolve. Ideally, things would evolve from the bottom up, being developed organically by artists and technologists, not a company with focus groups." Winet called the project "a brilliant example of the power of the dot com environment." Winet concedes that trying to resolve the lack of a unifying identity for computer-based art has some merits. He said it is symptomatic of the art world's difficulty with finding a place for this type of work. Developing a name, he thinks, is a sign that a hybrid arts/engineering/corporate culture is developing. Glen Helfand, curator and freelance art critic, thinks that Name for Art is a great conceptual project because its industry roots give it more cultural capital. By contrast, Matthew Mirapaul, the online arts columnist for The New York Times called the project "the same kind of conceptual endeavor that so many other of today's new media artists are engaged in. It's amusing, but it's unlikely that any sort of new coinage cooked up as a conceptual exercise will take hold." "Rarely has an assignment been so engaging," recalls Placek, who has never taken an art course. "We are a stronger company creatively because we worked on this assignment." Placek said Lexicon learned more about name creation and branding from artists and architects than the marketing world. Placek said Lexicon had previously hired consultants for studies of the work and vocabulary of Frank Lloyd Wright and Paul Cezanne. While four Lexicon staff members were chiefly responsible for coming up with the Name for Art candidates, the final choice was Manetas' and he is very pleased with Neen. "This is about philosophy and surface: It's completely superficial but it also gives you a simulation of a philosophical notion. "A good name for art precedes the art world. It becomes information about time. It gives a connotation of the visual but also of the psychological landscape. A name is like an artificial island: You step on it for a while and you search the horizon."
"I hope that you like it"...
"A Vaio laptop presenting the new name: "Ladies and Gentlemen. May I have your attention please? The new name for contemporary art is 'Neen.' Shall I repeat? N-E-E-N. I hope that you like it. It is made by a computer program. Have a nice evening"
"Neen is a two-faced word. Neen like Janus contains the circle of time and life, therefore the future of Art" Giacinto Di Pietrantonio, 2006
»computing is to NEEN what fantasy is to Surrealism«
»and freedom to Communism«
»it creates the context but it can also be postponed«
THE ELECTRONICORPHANAGE in Los Angeles
The ElectronicOrphanage was used to hiring people. You got paid $8 per hour to do nothing really, just look at computers and the Internet and play video games. You were free to do anything you wanted to, but if you created stuff that looked like contemporary art, or design, you would lose your job. If instead you tried strange visual things with the computer, that was encouraged. So finally, some of the "Orphans" started making what soon became the first Neen pieces, while some other ones started discovering such Neen pieces on the Net and in video games.
The E.O. was part of the Los Angeles Chinatown scene; it was situated at Chung King Road and was surrounded by art galleries. During the openings of these galleries, there would be a projection at the E.O. The public could look inside from the windows and the open door, but entrance was not allowed. It was like looking at a giant monitor. Miltos Manetas, electronicorphanage.com,
ElectronicOrphanage Sticker
ElectronicOrphanage Shows
The first (quite Neen) artwork